As we are coming near the end of the year, the Chemical Sciences Safety and HR teams would like to remind you of some important action items and recommendations below:
Curtailment begins at 6 PM on December 22, 2022, and we will return to work on January 3, 2023.
Avoid Fires and Other Hazards


• Shut off all unnecessary heat sources (i.e., space heaters) and electrical equipment including office computers
• Inform your Building Manager of any equipment that needs to stay powered up during the break
• Close gas sources
• Clean up work areas, including hoods, close sashes
• Remove as much waste as possible
• Ensure chemical containers are closed and properly stored
(Return to Top)
Working During the Curtailment


•      You must obtain supervisor approval
•      Work should be limited to equipment/experiment maintenance
•      Do not perform any hazardous work; if needed, review the Work Alone Policy with your supervisor
•      Let someone know where and when you will be working
•      If you have urgent life safety emergencies during this time, call 911
•      If you have urgent Facilities needs contact the Facilities Work Request Center at x6274 (after hours, this line will redirect to the correct service)
•      Review this notice from Lab about services impacted during curtailment.

(Return to Top)
Clean Up Before Curtailment

To avoid being greeted by ants, mice, and mold when you return, please:
• Remove any food items from your work area
• Remove any perishable items from refrigerators or break rooms before the last custodial pick-up (December 22nd at noon in common areas)
• Wipe food residue from tables, microwaves, and other surfaces
• Wash all dishes
(Return to Top)
Security & Lab Alert Updates




• Enroll in LabAlert to receive up-to-date emergency information via text, email, or phone
• Secure laptops, cameras, or other theft-attractive items in your work area
• Lock office doors
(Return to Top)
Badge Expiration Date


Please check the expiration date on your badge. If you do not have a printed expiration date on your badge, or if you need to renew, please request a badge appointment to get a new one so that you are not denied access at the gate. Badges with expiration dates are automatically deactivated. Resource: Badge Office.

To view your active badge and area permissions:
1. Login at access.lbl.gov
2. Click on your name at the top right of the page
3. Click on "View Profile"
4. "My Access Cards" will display your current badge and its status (active or inactive)
5. "My Access Areas" will display all the permissions you have on your badge
The deactivation date on most of your permissions is tied to your GERT expiration date and
will automatically update the next time you complete the training.
(Return to Top)
Delivery of W2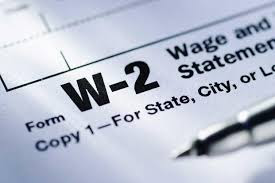 To verify or change your preference to receiving your W-2 electronically, go to the UCPath Dashboard, go to Employee Actions, Income & Taxes, and Enroll to Receive Online W-2.

If you wish to receive your W2 at your home address, please go to UCPath Dashboard- Personal Summary page, verify your correct home address or select "Change Home/Mailing Address" on the menu to update your address.
(Return to Top)
International Travel & Telework




If you plan to travel out of the US for personal reasons and will work from another country, please submit your requests early and obtain approval before you start your travel.

• Working outside US for less than 30 calendar days in a rolling 12-month period.

• Working outside the US for more than 30 calendar days and not to exceed 90 calendar days in a rolling 12-month period (this request may take up to thirty days for review and approval).

If the employee cannot return to the US within 30 calendar days or within the approved period of time, they may be required to use accrued leave or leave without pay. They would NOT be authorized to continue telework beyond the previously approved duration. Leave without pay may impact other areas such as benefits, taxation, and service credit. The employee is responsible for keeping IRSO, Supervisor & HRDP updated on any changes to their return to work/US.

Click here to read more about International travel considerations over the holiday.
(Return to Top)
Home/Personal/Emergency Contact Information


Please review and update all contact information (home/mailing address, phone numbers, email, and emergency contacts). Go to UCPath Dashboard, Personal Summary page to verify or update your information.
(Return to Top)
Degree Information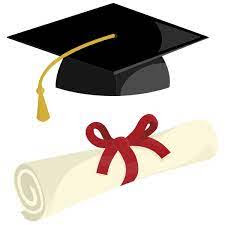 To update your highest degree in the HR System (if it has changed recently) please send a copy of the degree certificate or equivalent to chemscihr@lbl.gov.
(Return to Top)
Mid-Year Reviews



As part of the annual Performance Management Process (PMP), managers and supervisors are highly encouraged to hold a 15-30 minute mid-­year performance review with employees in January. That said, if you don't hear from your supervisor, employees are encouraged to reach out to supervisors and ask to schedule a mid-year review meeting. This is an opportunity to discuss goals and objectives, ensure expectations are being met, and make adjustments to performance objectives.
(Return to Top)
Prospective Retirees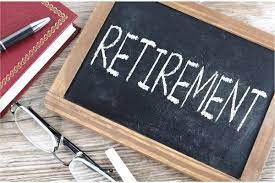 The UC Office of the President (UCOP) processes all retirement cases for Lab employees. If you are planning to retire in the upcoming year, you will need to initiate the process at least 90 days in advance of your retirement date. If you wish to initiate the process, please contact the UC Retirement Administrative Services Center (RASC) at (800) 888-8267. To ensure smooth coordination of your departure, please notify your supervisor and Sr./HRDP at the time you decide to initiate your retirement.

Please note that when you retire, you are retiring from all of your UC appointments, including your LBNL appointment.

Resources:
• RASC: Retirement Administration Service Center
• UC Retirement System — Monthly Retirement Planning Webinars
• UCRAYS: Retirement At Your Service, online portal
• UC Retirement and Financial Planning Resources
• My UC Retirement: Your source for "All Things Retirement"
(Return to Top)